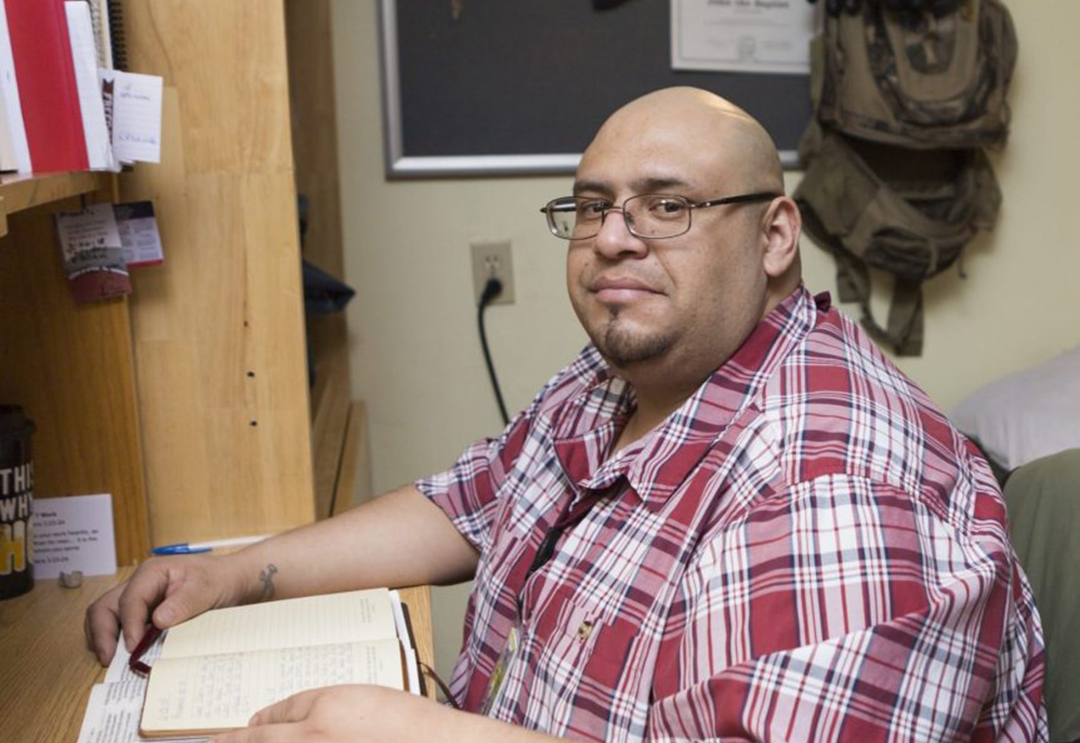 05 Jul

A Beautiful New Beginning
"I'd never experienced God. Now, I pray and I feel Him touch my heart."
Misael had always felt he wasn't wanted, wasn't loved.
It began when he was two and his grandparents took him to live with them in Mexico. He still doesn't know why his parents sent him away.
Then, when he was 16, his grandparents sent him back to the United States to live with an uncle he'd never met. "I didn't want to go. They just did it to me," he says. "I felt rejected and so bitter that I couldn't even talk to them."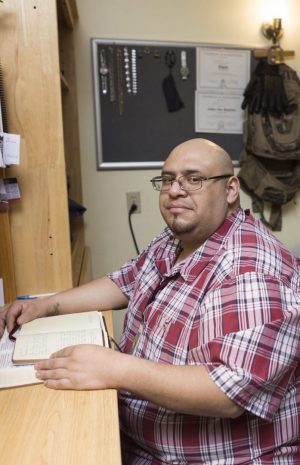 "I grew up fearing rejection."
When he was 39, Misael began using drugs to numb his pain, and his life spun out of control. "I couldn't function well, couldn't work. I was living in hotels, and the shame of my addiction made me run from everybody."
Then, one day, he awakened in his hotel room lonely, hungry and thirsty, and he had a moment of clarity. "I couldn't do it anymore. I wanted to change," he says.
It was then he came to the Mission and entered our New Beginnings life-change program, where he met the Lord. "I'd heard about God, but I'd never experienced Him," Misael says. "Now, I've got intimacy with Him. I pray and I feel Him touch my heart."
His newfound faith and his New Beginnings counselor have helped Misael heal from rejection. "My counselor told me to forgive my parents and grandparents so I could move on," he says. "I took it to Christ in prayer, and I've been able to forgive them. Now, we actually have a relationship."
Misael has now graduated from the program and joined our staff as a cook. "I feel the Lord called me here to serve Him, to serve others, and to be an example that it's possible to change."
This Easter, Misael will be celebrating the beautiful new beginning in his life – made possible by your generous support. "If it wasn't for this place, I don't think I could have made it. They saved my life."
To read this issue of URM Today, click here to download.
Help other people like Misael…
Misael's story of hope and healing is inspiring. Our New Beginnings Program exists to help other men in the Wichita area find healing. Will you help provide this help to others?
DONATE TODAY