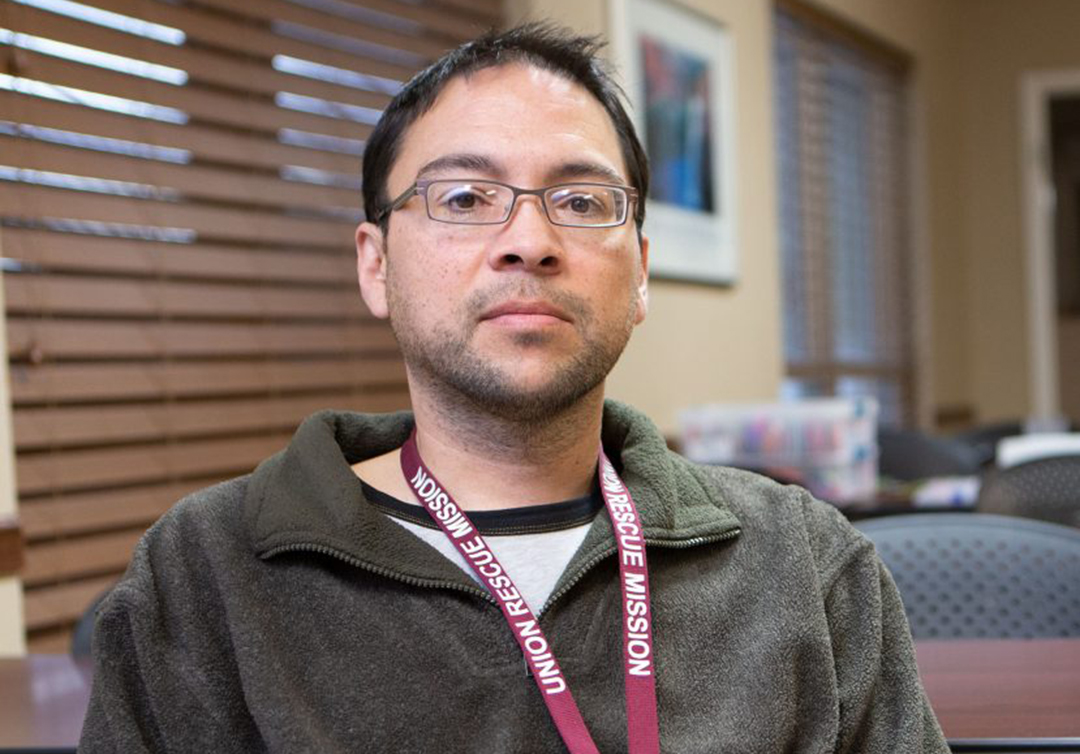 01 Aug

From Homeless and Desperate to the Power of God's Love
"The Mission gave me back my dignity."
Carlos prided himself on being a responsible, independent man, with a good job and an excellent work ethic. Then Type 1 Diabetes turned his world upside down. "I kept getting sick, more than a dozen times in about a year, and had to be hospitalized," he says. "I just couldn't physically do my job or pay my rent anymore. I was depressed."
During his last hospitalization, Carlos lost his apartment, and when he was well enough to be discharged, he had nowhere to go. It was then when a social worker told him about the Mission, and Carlos came to our Emergency Shelter. "They provided all the basics so I didn't have to be anxious about where I was going to sleep and eat," he says. "And they helped me get to the doctor and get my medications easily."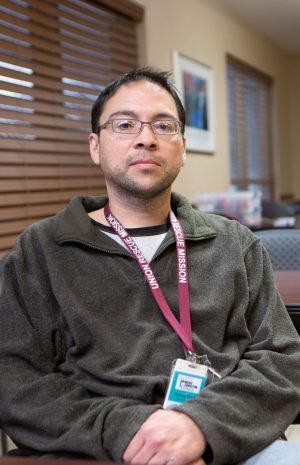 Carlos went on to our STEPS (Steps Toward Economic and Personal Stability) Program, where Bible studies, chapel and Christian counsel led him to surrender his life to the Lord. "At first, I was mad at Him, but now I know He never turned away from me," he says.
Carlos has also developed resume writing, interviewing and work skills in our Jobs for Life class. "It's important to make myself look good for a prospective employer," he says. "I have a long-term goal of becoming a 911 emergency operator."
He graduated from the program, came on our staff as a driver and stays here as a Working Guest.
"I've given everything over to God."
"Everything has been looking up," he says. "My health is better. There's no more depression. I feel important again. The Mission gave me back my dignity."
Carlos is now looking forward to getting his own place and continuing to grow in his walk with the Lord.
And he's grateful to friends like you for your continuing support of the Mission: "They taught me not to give up on God. He'll never give up on me."
To read this issue of URM Today, click here to download.
Help other people like Carlos…
Carlos' story of hope and healing is inspiring. Our New Beginnings Program exists to help other men in the Wichita area find healing. Will you help provide this help to others?
DONATE TODAY