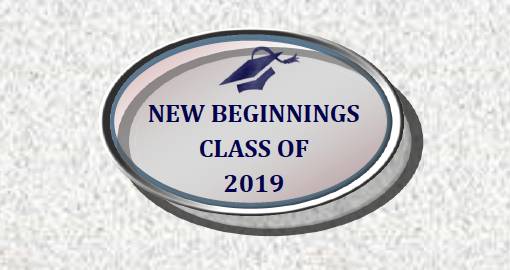 06 Sep

Recent Graduation Success!
We celebrate our graduates of the New Beginnings class throughout the year. We had over 100 people in attendance for the July Graduates!
What is a graduate:  Since 2015, the Mission has adopted a new standard for recognizing men who have finished their New Beginnings journey. Many men "complete" the program, but only those who have demonstrated a lasting adherence to sobriety and Christian discipleship are recognized as "graduates" of New Beginnings. A graduate must be: (1) employed, (2) attending church, (3) living independently, (4) attending AA or have an accountability partner, and (5) substance free for six months following completion of New Beginnings. All graduates also must have either a high school diploma or GED.
Chris – "My life was ruled in fear. I felt rejected. I used alcohol as a coping skill.I lost everything, then I came to the Mission. God pulled me out of the mud & the mire & set me on the solid Rock of Jesus Christ. I can't thank the Mission & God enough."
David – "I had nowhere to go. A friend took me to the Mission. I didn't have a relationship with God. Life up to that point was surviving. Then I joined New Beginnings. I came to know Christ & found a purpose, to do good for God. Surrender everything, for Him. The Mission was instrumental in my life change."
Jeremiah – "When I was younger, the farthest thing from my mind was to serve a loving God. After spending 2 weeks in the hospital, I asked if I could join a program. I now drive our Medical Respite men to appointments, I've got a captive audience to share the Word & make disciples. Praise God."
Merrill – "I wanted to share my gratitude to my Lord & Savior Jesus Christ. To my mother, who never gave up on me. To the staff at the Mission. To the countless volunteers & donors. Because without any of them, just one piece of the chain, today would not be possible for me."
Misael – "I just wanted to say thank you to all the people who made this possible, from the bottom of my heart. God bless you." – Misael is now our Kitchen Superintendent. He does a fantastic job running our kitchen, if you ever want to taste his spicy cooking, come visit us for lunch sometime.
Rocky – "Before I came to the Mission, I was lost & when I came to the Mission, I am now found. The Lord kind of broke me & said, "I have plans for you & I'm ready to show you." I am excited for God's plan in my life."