24 Feb

Roy is Celebrating Hope
Roy is celebrating hope!
"God led me to the Mission and I've been healed."
Roy was just 13 when his beloved father died, tearing his world apart. "He was my hero and my anchor," Roy says.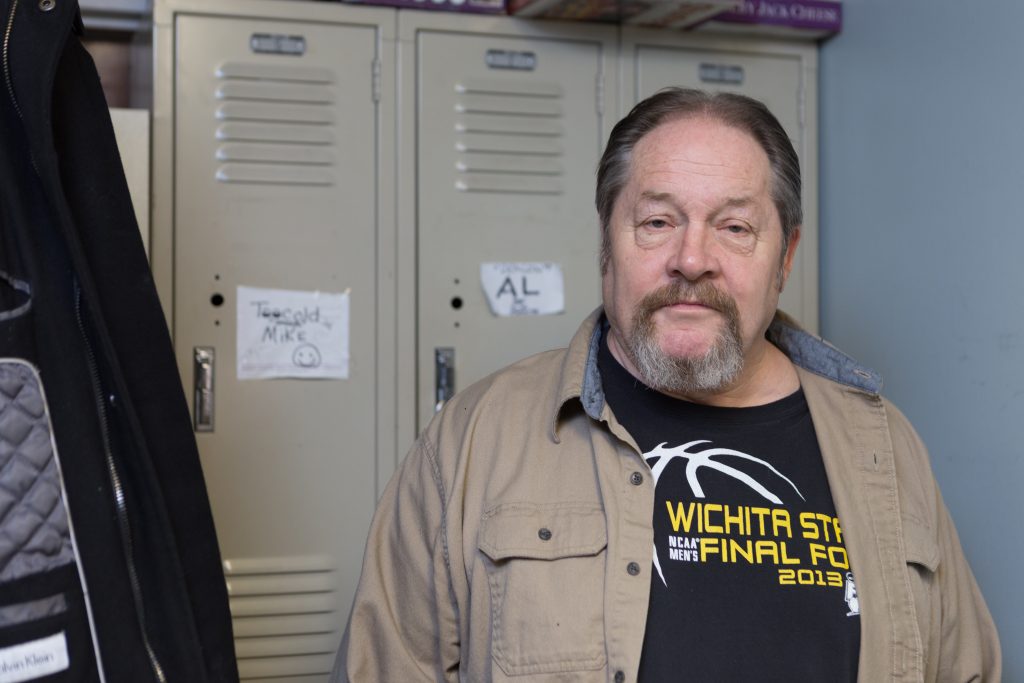 He was overwhelmed with grief, but his family expected him to become the man of the house. "They asked me things they'd normally ask my father. I had no clue how to be me, much less give help to anybody else. It was too much pressure."
Roy ran away from home and hitchhiked around the country, staying with relatives and friends and numbing his pain with drugs and alcohol. When he was 18, he started a family and went on to operate his own business. But he continued drinking for the next 30 years.
Then he had a healing encounter with the Lord. "I got saved and God helped me deal with all the baggage from my past."
For 10 years, Roy was sober and life was good… until he retired and came to Wichita to stay with his son. "Things fell apart and I ended up on the streets and started drinking again," he says. "I was homeless for more than a year."
Finally, he'd had enough and he cried out to God for help. "I said, 'Lord, I've got to go somewhere I can change,' and He led me to the Mission."
Through our New Beginnings Program's chapel services, Bible studies and Christian counseling, Roy's faith has grown strong once again. "They gave me time to spend with God, reading the Word and praying," he says.
"I'm back on track in my walk with the Lord."
Roy graduated from the program, found his own place and joined our staff, working in guest services and overnight security. "It's such a blessing to see hurting men get right with God and change their lives."
Thanks to the blessing of your support, Roy is celebrating Easter as a restored creation in Christ. "I was broken, but I've been healed through the work the Lord did in me here at the Mission. It changed everything."
Help other people like Roy…
Roy's story of hope and healing is inspiring. Our New Beginnings Program exists to help other men in the Wichita area find healing. Will you help provide this help to others?
DONATE TODAY