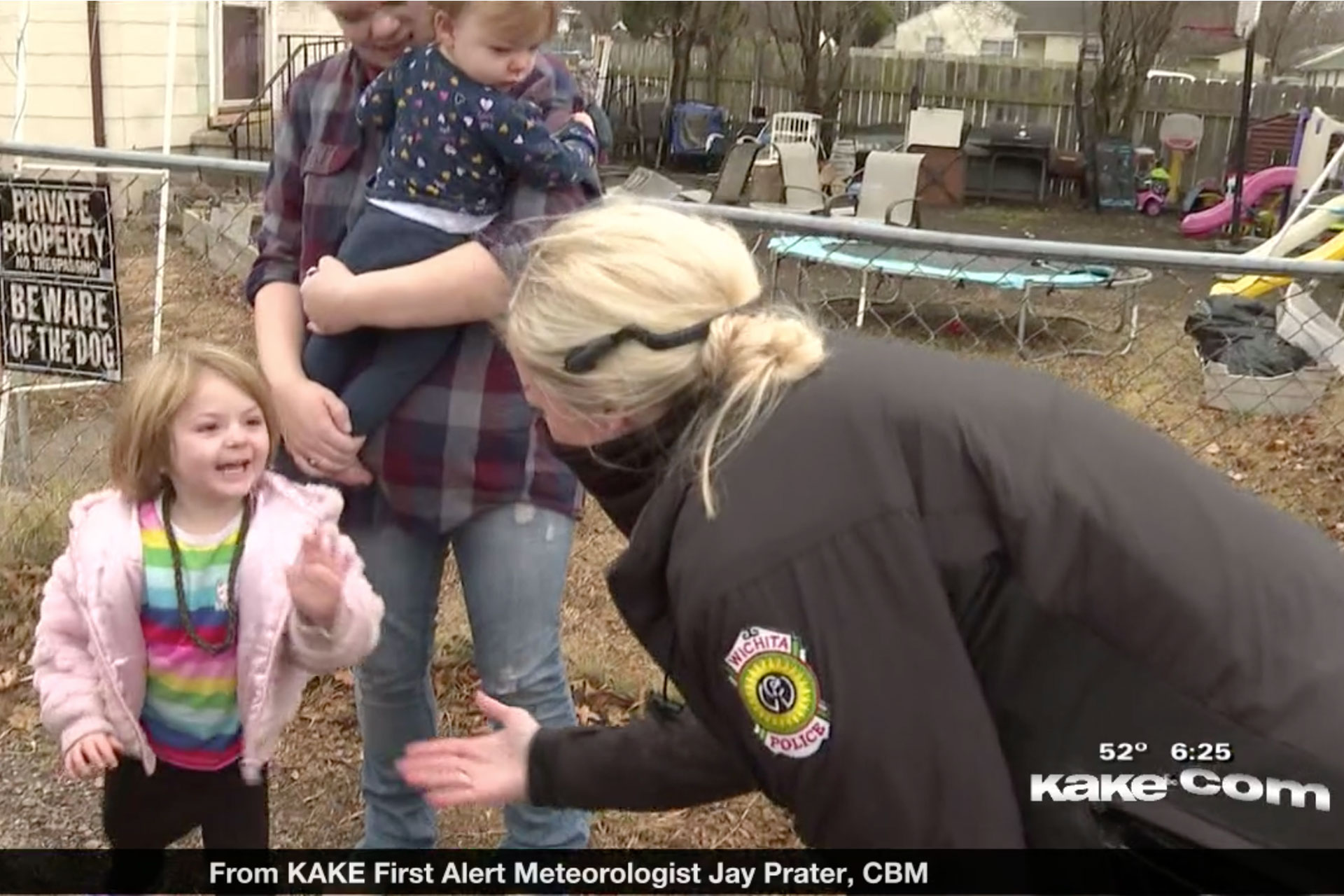 25 Nov

Wichita police and Union Rescue Mission donate Thanksgiving meals

On Tuesday, the Wichita Police Department and the Union Rescue Mission teamed up and put together more than 130 holiday packages.

"I was really excited, I'm really grateful, I'm really thankful, it's one of those things I didn't expect," says Jessica Bachard, Thanksgiving dinner recipient.

Officers hand-picked families and surprised with boxes filled with a turkey and fixings for Thanksgiving day.

"This is actually really helpful, so it's just awesome to get this and so I'm pretty thankful, my family is pretty thankful, too," says Devan Smith, Thanksgiving dinner recipient.

Doug Nolte is the CEO of the Union Rescue Mission. He tells us they do this every year, but this year, there's higher need with COVID. "It's meaningful to them because they realize that someone has thought about them and someone has identified a need that they may have."

Some officers we talked to tell us this is a great opportunity to get out and give back to the neighborhoods they police everyday.

"We already have a tiny bit of trouble getting some food to the table now and we weren't even sure if we were going to do Thanksgiving to begin with, but now with this, it's basically guaranteed," says Smith.

Written by Bri Smith at kake.com. View the story here.