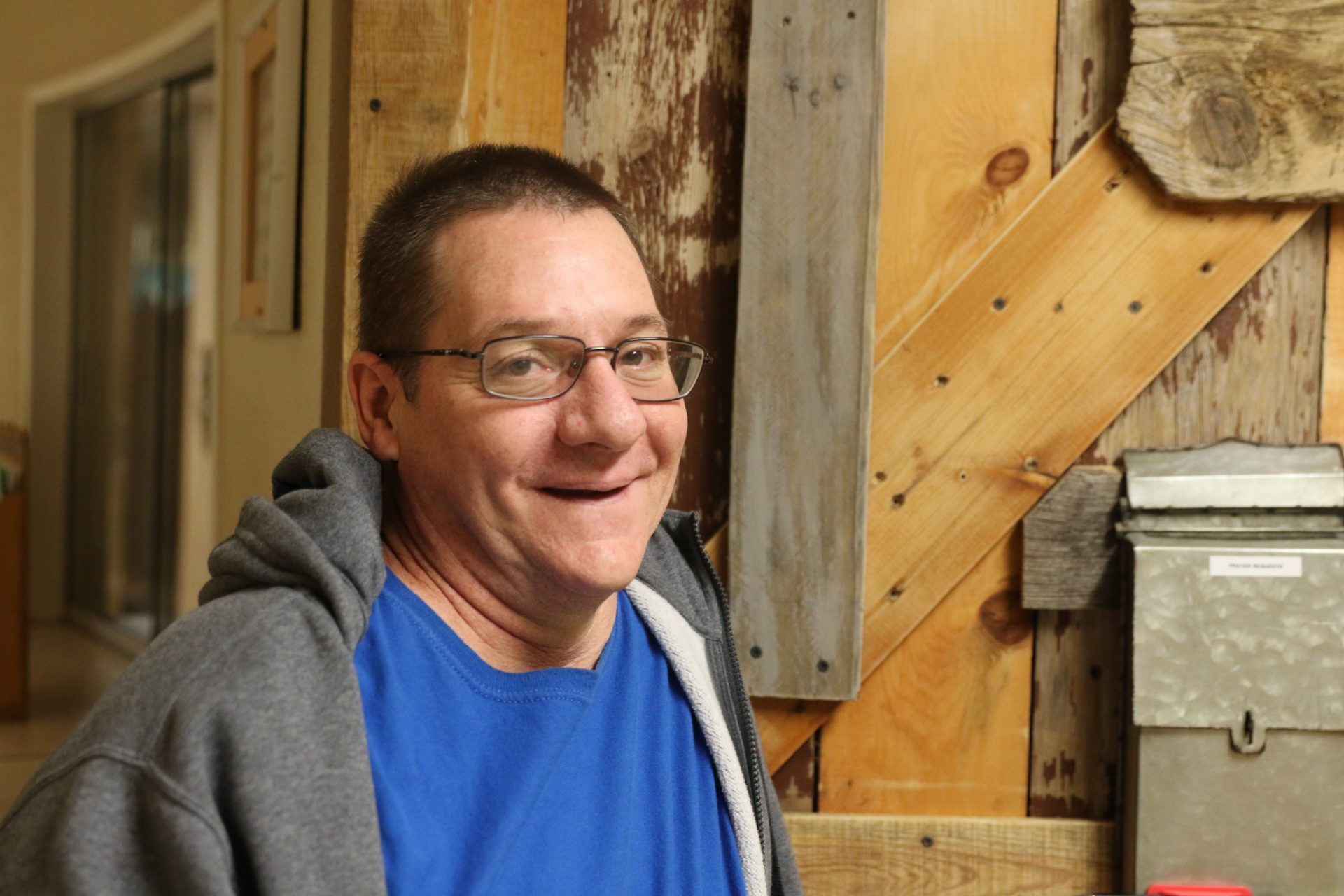 06 Nov

You changed Joel's life!
Thank you for bringing GREAT JOY to hurting people. You changed Joel's life!
Joel grew up in a happy home with dreams of a wonderful life. But when he was 16, he started drinking recreationally just to fit in. He never imagined that, one day, alcohol would take over his life and consume his dreams. "By my mid-20s, I was drinking constantly, every day," he says.
For 30 years, he battled his addiction, costing him jobs and leaving him homeless, sleeping on the streets, scrounging for food. It took a heavy toll on his body and, finally, he wound up in the hospital, where they referred him to our Emergency Overnight Shelter.
"The Mission gave me a place to sleep and food to eat, and they talked to me about going into the program," Joel says. "I knew there was more to life than how I'd been living. I figured it was the best thing I could do to change my life."
He entered our New Beginnings life-change program, where Bible studies and chapel services led him to surrender his life to the Lord. "I've been born-again and my relationship with God keeps getting stronger," he says.
Our Christian counselors and life skills classes have helped Joel address the root causes of his addiction and develop healthy coping skills to navigate whatever life sends his way. "They gave me tools to function in society without drinking. I've been sober two years now and I'm doing great," he says.
Joel completed the program, found a job and now lives in our Eagles Wing Transitional Housing. He's looking forward to getting his own place, continuing to walk with the Lord and living the kind of wonderful life he dreamed of as a boy. "I have my life back," he says.
This year, Joel will be celebrating Christmas as a new creation, filled with the great joy of God's love. "The Mission helped me find a relationship with God and it changed my life."
Help other people like Joel…
Joel's story of hope and healing is inspiring. Our New Beginnings Program exists to help other men in the Wichita area find healing. Will you help provide this help to others?
DONATE TODAY